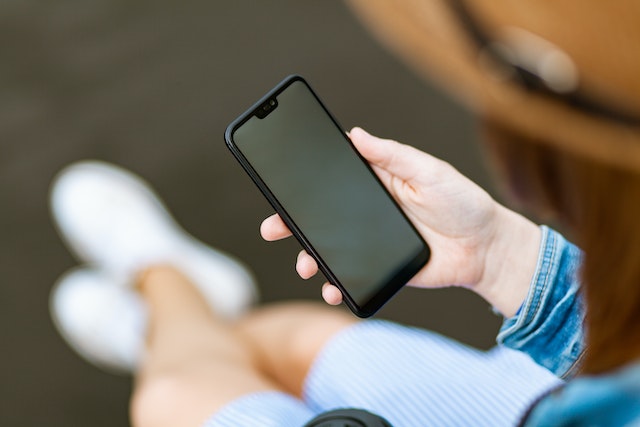 Having a good cell phone is no longer just a luxury. Your phone allows you access to pretty much everything, so having a reliable one is a necessity. But how can you get access to affordable cell phones when the prices don't seem to be getting any lower?
Did you know that there are a few ways to get discounted or even free phones? You might just qualify! You can get your hands on a cheap, reliable cell phone.
No need to save up pennies or take out a loan for your next phone. Just use some of these resources and see what affordable cell phones you qualify for!
The Lifeline Program
Many people have never heard of the Lifeline Program. This is a program that has provided discounts on cell services for qualifying individuals since 1985.
This program is passionate about offering phones and cell services to low-income consumers. Lifeline can connect anyone eligible to both cell service and the internet…how incredible is that?
It's important to be able to connect to family members, friends, jobs, and emergency services. The Lifeline Program believes that these are opportunities that everyone should be able to experience through having a cell phone. This program is available for anyone who qualifies in any state, commonwealth, territory, and even on Tribal lands. 
How does it work?
Just like other government allowances, loans, and financial aid, there are certain requirements and eligibility limits. The primary requirement is based on your income.
The government has a strategic way of verifying data to ensure that those who are eligible receive help. All you have to do is apply and wait to receive your benefits.
The Application
The application is simple. All you have to do is fill in your state or territory, identification information, and financial information. 
Make sure to have your personal information and documents near when you apply to make it a smooth process. You never know how much you could get off your cell phone bill every month until you apply, so what are you waiting for?
Support Amounts
The amount of support you receive depends on your financial situation. Once the government reviews your information and you qualify, you will get aid for both voice and broadband.
The minimum amount for voice and broadband allowance has changed a bit over the past few years. The Federal Communications Commission is constantly adjusting the Lifeline plan based on what is believed to be needed.
Depending on what you qualify for, you can receive either discounted or completely free cell service. On top of this, you could get free monthly data, voice minutes, unlimited texting, hotspot, and even a free phone. This is the best and easiest way for eligible people to receive affordable cell phones.
Cell Phone Providers
Assurance Wireless and SafeLink Wireless are the main cell service providers that The Lifeline Program works with. They even offer services that extend out to some of the main cell service providers for landlines. 
What are the steps?
1. Qualify
Qualifying is obviously the biggest piece in starting up this deal. So how can you know if you qualify?
You can know if you have a shot even before you apply. One of the quickest ways to know if you're eligible is if you're already eligible for other federal aid programs. 
If you or your family are in any of these programs, you can also qualify for Lifeline: 
Medicaid

Supplemental Nutrition Assistance Program (SNAP)

Federal Public Housing Assistance (FPHA)

Supplemental Security Income (SSI)

Veterans Pension

Survivors Benefit

Tribal Programs
Being in any of these programs might give you access to an affordable phone. Eligibility depends on your state as well. 
2. Sign Up
Once you find out if you're eligible, the next steps are pretty simple. The second thing you need to do is sign up for the program. 
Once you have that qualification, it's time for you to choose a network provider. Lifeline offers up to $9.25 a month to help pay those bills depending on what exactly you qualified for. 
After you apply, you should receive more information about what you're eligible for. Make sure you read your rights! This way you can hold them to what they promised.
This includes a certain number of minutes, gigabytes per month, and a minimum internet speed. If your internet and cell service don't match what is promised to you, you have every right to complain and get it fixed.
3. Recertify
Finally, the USAC or your state will determine if you still qualify. The cool thing is, you typically don't need to do anything! If your financial situation doesn't change much, you're set with the same plan you've already had.
However, sometimes they will ask you to recertify if something has changed recently. In this case, you'll get a letter in the mail saying that you have to recertify to receive those benefits for the following year.
Make sure you recertify within 60 days to get your benefits back. You can do this online, by mail, or over the phone. If you don't recertify in time, you'll lose all your benefits.
If you don't qualify, don't worry! Here are some other options for you.
Not everyone is eligible for this program, so don't worry if you're one of those individuals. There are a few options for you to get your hands on one of the many affordable cell phones out there.
Many cell services offer free phones for switching to their company. This is a great option, but you also have to weigh if the monthly payments are affordable enough. 
Refurbished phones are another option that may be significantly cheaper than regular phones. You could also buy used phones on platforms like OfferUp, Facebook Marketplace, or any other reselling app.
Finally, if you need better options for your monthly bills, you can use services that are similar to the ones Lifeline offers. There are many companies out there made for low-income families. Find a cell provider that suits your financial situation and see if there are any discounts you can add!
It's scary not to know if you can afford large bills like cell service and internet, especially if they're necessary. There are programs out there to help, so don't miss out on all the savings you can get!