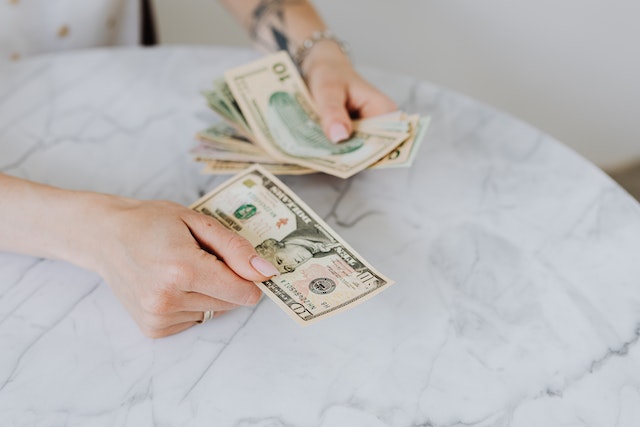 Life seems to get more and more expensive. Bills, food, gas, subscriptions, and other expenses all add up quickly. You've probably considered picking up a few side hustles just to keep up with it all and make money now.
You may spend countless hours couponing and budgeting, but still end up over budget. Now's the time to look into picking up an extra gig. 
Some of the easiest side gigs just require a car. If you have a vehicle, you're already halfway there to getting that extra cash you need!
What are the benefits of driving for money?
Driving for money is a great way to get money efficiently. As a driver, you're making the most of a resource that you already have- your car!
Flexibility
One of the best parts about these job opportunities is that most of these jobs are flexible with your schedule. Flexibility is arguably the best reason to pick up a driving job through one of these apps. 
Many of these jobs allow you to clock in whenever you want to. You can work as few or as many hours as you need! Plus, you can clock in at odd hours if you don't have availability during a traditional 9-to-5 timeframe. 
If you work a full-time job but still need that extra cash from driving, you got it! There are no "shifts" with most of these jobs. This is a great option for parents, full-time workers, or anyone who just wants to create their own schedule.
Worker Discounts
Worker discounts are another major plus to these jobs. For example, Uber offers a 17% discount to their drivers. 
This isn't just for car rides with Uber either. Many of these companies offer a variety of services and you get to experience them at a discounted price.
Many of the driving jobs are delivery-based, meaning food is often involved. Think of all the money on food delivery you could save just by having your employee discount!
High Demand
Another reason to hop on the train of driving apps is because of the increasingly high demand for drivers. These driving and delivery jobs are becoming more and more popular, meaning that companies need more drivers.
This means when you clock into work, there most likely won't be a shortage of work for you to pick up. More job opportunities mean more money for you! 
Food Delivery Apps
Food delivery is clearly in high demand nowadays. Getting food delivered to your home typically sounds much better than traveling out of your way to go get it.
Many of these food delivery services have been up and running for years now. They work to make the experience for the driver and the customer better in every way they can. Here are some of the best apps for you to start delivering food so you can get that extra cash.
Uber Eats
Uber is one of the major companies that you've surely heard of before. One of the main services that Uber offers is Uber Eats.
Through this service, you will get the order request on the app. From this point, you have the option of whether or not you want to accept it. 
Then you'll drive to the restaurant, pick up the food that's already been ordered, and deliver it. Uber makes it as easy as possible for you as the driver, so there aren't too many things to worry about.
Uber has a ton of other food delivery services outside of Uber Eats. Postmates and Drizzly are other companies under Uber's umbrella where you can do a little more than just deliver food.
DoorDash
DoorDash is another large, well-known food delivery service. It works very similarly to Uber Eats and has a great system for its employees.
They are the most well-known and used meal delivery service, so you know you will get enough orders. You can probably make the most money delivering for this service if you play your cards right.
Grubhub
Grubhub is a greater option if you live in a town with a great food scene. This company is basically the trailblazer of local food delivery. On top of this, the company encourages its customers to tip generously, so you may get a lot of tips.
Driving Apps
Uber
Uber's original purpose was to create a convenient taxi service for people. This has become a huge hit and is still in high demand. 
Uber offers tons of ride-share options. These include bikes, scooters, vehicles, and even planes! Adding on these extra modes of transportation has increased Uber's popularity even more. 
Lyft
Lyft is a similar company that offers rideshare services. It's important to figure out the demand for your area specifically to get the most amount of money possible.
For example, airports, malls, and downtown areas are all great places to stay around while driving for Lyft. Times of the day can also play into how much money you get.
Turo
Turo is an option that's slightly different from the rest. If you're looking for a passive kind of income, this is a great option for you.
Turo works similarly to Airbnb. Basically, you rent out your car to people based on the price you set. You have the freedom to rent it out for however much you want!
The app makes it easy for you, as the car owner, to chat with the renter. This is typically much more affordable than vehicle rental companies, so Turo is also growing in popularity. Who knows how much money you could make just by renting out your car when you don't use it?
It's all up to you!
You have tons of options for you to make money now through these driving apps. You have tons of options based on what service you prefer. All you need is a car!
Once you discover what service fits you best, there are hacks and tricks to getting the most out of it. Do some digging with your specific service and become a pro in no time. Finding a side gig can't get much easier than this.