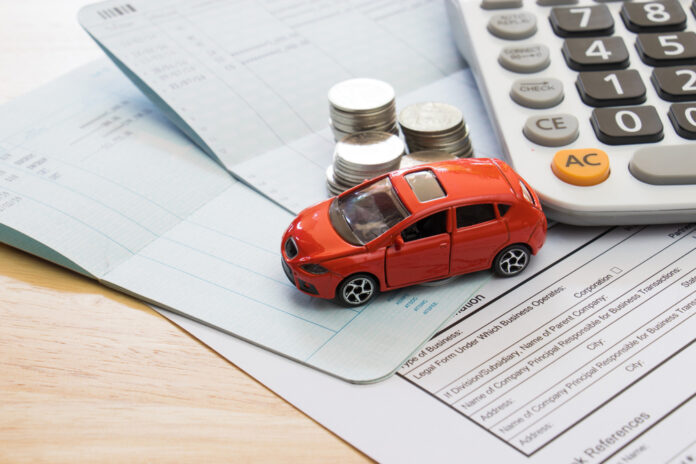 Your car insurance deductible can make or break your coverage. However, picking the best deductible for your car insurance isn't always easy. 
There's a lot of information out there about the best choices for car insurance. Every time you turn on your TV, you have another commercial begging you to switch over to their company's plan.
Sure, there's plenty of talk about which car insurance company to choose. But where's all the talk about choosing car deductibles?
You could end up paying more in the long run if you sign up for a cheap deductible. This is why it's good to learn what kind of deductible is right for your specific car.
Whether you're new to car insurance or have been paying these bills for years, there's always more to learn. Maybe you don't even fully understand what your car insurance deductible is, and that's okay! We're going into dive into it all. 
What is car insurance deductible?
Every time you have an incident that is covered by your insurance, you will have to file a claim. When you file a claim, you're sending a report requesting financial compensation for the damage from that incident. 
If it's covered by your policy, you won't pay for the cost to fix it. However, every time you file one of these claims, you have to pay the deductible. 
Car insurance deductibles are basically the money you have to pay before insurance can pay for any repairs after an accident. These payments are completely out of pocket.
The payments differ depending on what policy and provider you choose. It's important to learn more about these deductibles so you know exactly what you're paying for or missing out on.
How do deductibles work?
When you purchase your policy with your car insurance provider you will have the chance to choose your deductible. You can choose lower or higher costs for your deductible, but it may negatively affect you later if you aren't thoughtful about your decision.
If you choose a cheaper deductible, you don't have to pay as much when you file a claim. However, those monthly premiums are going to go way up.
On the other hand, if you choose a higher deductible, more will come out of your pocket if you get into an accident. But those monthly bills will be much cheaper. 
What you choose takes some consideration based on your driving, your location, and the overall odds of an accident. This is why it's such a big decision to choose from! 
How do you choose a good deductible?
Your first thought might be, "Well, I'll just choose the cheapest one!" However, just because it's cheap, that doesn't mean it's the best deductible for you.
The supposed cost-effectiveness is sometimes deceptive. It actually might end up being more expensive in the long run!
There are a few things to consider before you decide so you can save the most amount of money possible. Think about these things before you decide so you can get the most out of your policy.
Know the average costs.
The average car insurance deductible is about $500. However, you can get a deductible anywhere from $100 to $2,500. Remember- you want to choose a deductible plan that you can afford to pay out of pocket if that particular incident took place. 
Know your odds.
Car insurance is different than health insurance. There aren't any annual deductibles. The deductibles are taken out when you file a claim from an accident and it is approved through your policy.
Because of this, you have to heavily consider the odds of you using that insurance money. How likely are you to get into an accident?
There are a lot of factors to consider. The area you live in, your driving style, the driving style of others around you, and so much more. All of these play into how much money you're going to spend.
How likely are you to file a claim? Be honest with yourself.
If you're more likely to file a claim, make sure to choose a deductible that's a little lower. Yes, you'll have to pay extra for those monthly costs, but you may benefit from it in the end. 
Keep in mind that your likelihood of getting in an accident isn't just based on your driving. Consider the drivers in your area as well. This is a huge factor in choosing the right deductible for you. 
Consider your car.
On top of considering your driving and others' driving, you also have to consider your car. The value of your car plays a lot into how much money you will get or lose from your insurance deal.
If the car gets totaled somewhere along the way, your car's value plays the biggest role in your payout. Most insurance companies will only pay off as much as your car is worth in the actual cash value. This means it's only worth what you could get for it if you sell it now rather than what you bought it for.
So, if your car isn't worth much, it would be more beneficial for you to have a lower deductible. This way you can avoid a huge loss if the car happens to be totaled. 
On the other hand, if your car has a high value, a higher deductible might be a great option for you. Then you can pay lower insurance rates per month while still getting a good amount of money back if the car is totaled.
It's important to calculate your car's value before deciding anything. That way, you can make the best decision possible for the money you'll be spending on your car insurance.  
It's up to you!
It's up to you to find the best deductible for your car. If you can consider all of these factors individually, you could save a ton of money.
The most important thing is balancing the subjective with the objective when it comes to choosing a deductible. So make sure you carefully consider every factor involved and how they all work together!