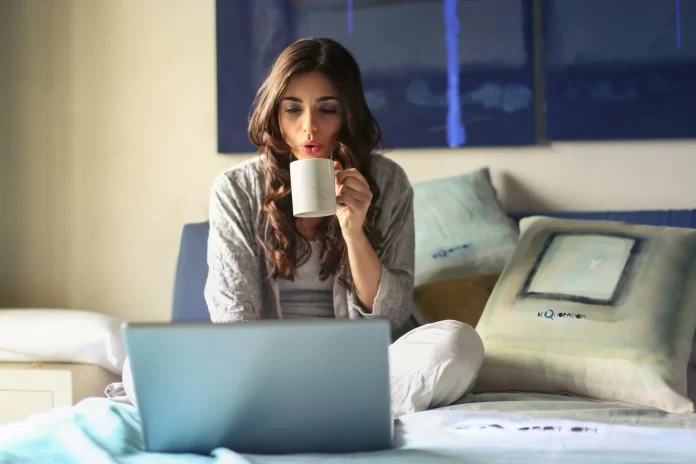 When the pandemic hit back in 2019, many people were to start working frmo home. Since then, many have chosen to remain as remote employees.
One of the common challenges found in working remotely, however, is being able to remain focused long enough to get through a full workday without getting distracted.
Home can be a place of warmth and comfort, but also full of distractions. Take a look at these tips that will help boost your focus while working from home!
Decorate Your Workspace
If you're working from home, you might as well create a space that you enjoy being in. Whether you have a separate home office or a desk in the living room, these items will elevate your workspace.
Some great additions to consider for your workspace can include:
Potted/hanging plants

Oil diffusers 

Motivational/inspiring quotes 

Personal frames/souvenirs
Don't forget to set the mood as well. If you're someone who concentrates better with music on, play some white noise or soothing music in the background while you work. Music is scientifically proven to improve focus by subconsciously stimulating the brain in a way that makes staying focused much easier!
Set Your Schedule
Many people who choose to work from home also have the flexibility to manage their own work hours. Work during hours of the day you know you are more productive and energized.
If you're a night person, sleep in and have a slow wake up before beginning your work day. If you're a morning person, start your day as soon as you're up and enjoy the daylight.
Include Breaks
One of the benefits of working from home is that you have quick access to food and drinks at any point in the day. Our brains tend to lose focus at around the same time as our bodies begin to lose energy. Try scheduling a couple breaks in between two-hour work spans to keep your brain and body motivated and energized.
Get Rid Of Distractions
If hearing your phone buzz from a notification will be distracting to you, put your phone out of reach or on airplane mode. If background noise will deter your attention from your work, make sure all electronic devices are turned off.
Evaluate for yourself what those specific distractions are for you, and eliminate them in whatever means necessary!
Taking time to improve a work space, give yourself brain breaks, and eliminate distractions will help to boost your focus while working from home. You'll feel on top of your game.