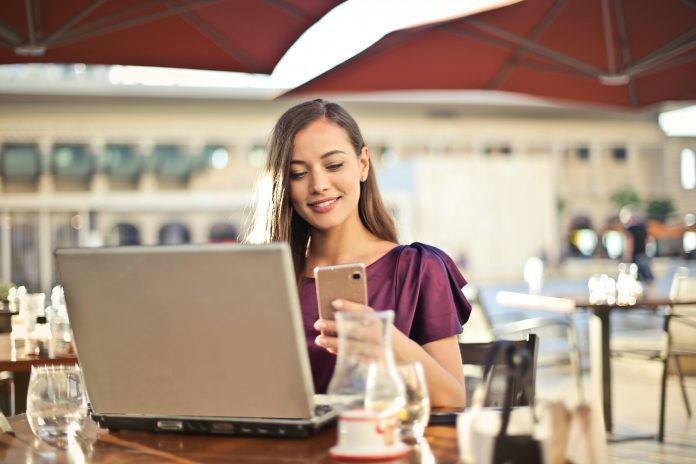 You need a bit of money on the side, but you don't have the time or capacity for another job. With so many demands and so little time, what's the solution to filling up your pockets?
If you're looking for an easy way to make more money, try downloading any of these 5 apps to help you use your phone for more productive goals.
Swagbucks
Swagbucks offers free gift cards in exchange for doing simple tasks such as taking surveys, watching videos, and shopping online.
It's easy to get points from these activities that you can redeem as gift cards. Swagbucks helps you earn a little extra money for completing these day-to-day online activities.
1. Poshmark
If you have any name-brand clothing that you're looking to resell, Poshmark has you covered. Poshmark lets you upload items from your closet, share your listings with fellow fashion lovers, and earn some moolah after selling your pieces.
It's one of the largest social marketplaces for fashion, which means that there's a large network at your fingertips waiting to buy from your closet.
2. DoorDash
Use your free time to make some extra money by signing up with DoorDash. You can deliver food to any location, and once you're approved you can start the job right away!
The hours are completely flexible, so you don't have to worry about adding a whole other schedule into your daily life. This app helps you make the most of your spare time without taking away too much of it.
3. Bookscouter
This app is the perfect money-making solution for people with unused books that are simply sitting around.
Bookscouter helps you to sell used books to other avid readers on the app. It even lets you know what books are in demand by Bookscouter buyers so that you can make the most amount of money possible.
4. TaskRabbit
With TaskRabbit, you can earn big bucks on a small schedule. All you need to do is respond to the odd jobs that people post and complete each task that's listed in your hired job description.
It's the perfect app to use if you're in between jobs, and with it you can expand your network and make some side money.