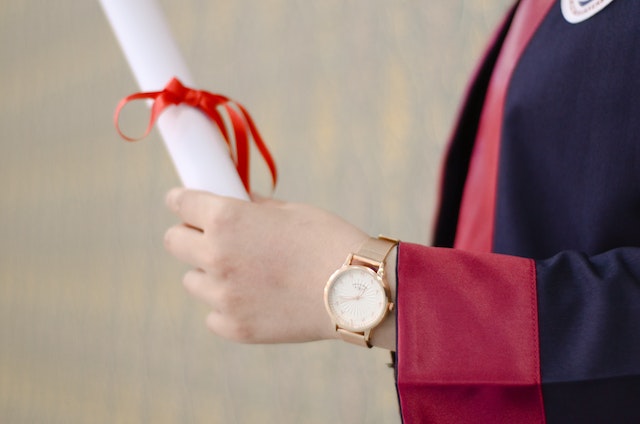 If you want to graduate early, there are a few things you can do to make it happen. Typically an undergraduate degree is completed in 4 years. Some schools are even creating schedules where you have almost five years of school. However, there are ways to fast-forward your degree and graduate early. 
Here are three hacks that can help you get ahead and finish your degree faster.
1. Take classes during breaks. 
Taking extra classes during breaks, either online or in summer school, is a great way to get ahead and earn credits faster. This will help you lighten your load during the regular school year so you can focus on fewer classes. 
Summer school can be a full schedule or part-time. You can also take summer classes at local colleges and transfer the credits. The credit for the class will cover what you would have needed to take during the regular school year.
If you are looking at this option, make sure the class you are taking will substitute for a class you need at your school. Summer is a great time to add credit hours to your degree if you have the chance to do so.
2. Utilize credit through examination opportunities.
Many colleges offer credit by examination options, which allow students to earn college credit for prior learning. You can skip a class by taking the end exam instead of going through the coursework. 
This can be a great way to save time and money on your degree if you already know the content of a certain class. Students often do this for classes like math, language, history, and more
3. Get involved in an accelerated degree program.
Accelerated degree programs allow students to earn their degrees in a shorter time by taking courses at an accelerated pace. These programs are common among working students who are on a time crunch. There are two-year, three-year, and even programs where you take night classes to get your degree faster. If you're interested in this option, check with your school's admissions office to see if it's right for you.
Following these hacks can help you graduate early and save time and money on your degree. So if you're looking to get ahead, take advantage of these opportunities and make your dream of graduating early a reality.