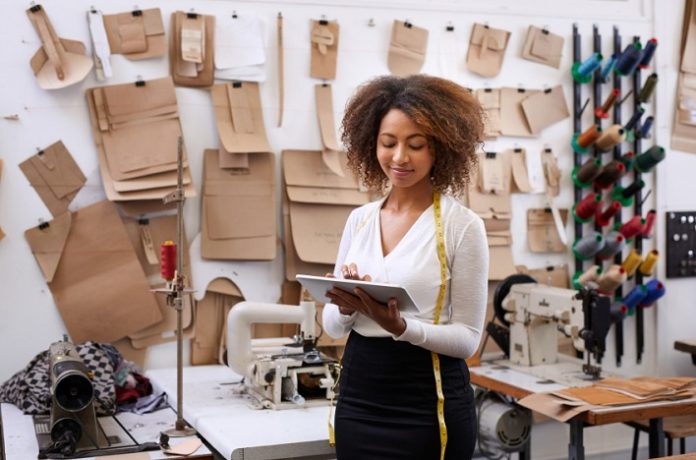 You've always had a passion for arts and crafts, and you've found a particular activity speaks to you. You wish you could do it all the time, that somehow you could turn it into a viable job.
What if making money off of your hobby is a real possibility and not just a pipe dream?
Whether you like to upholster thrifted furniture or knit cozy blankets, you can start turning a profit from your crafty hobby with just 3 easy steps.
1. Develop A Signature Product
If you want to make money doing a hobby that you love, the first step is identifying what your niche is. Do you enjoy making minimalistic earrings out of polymer clay? Are you passionate about reducing waste, and like to make practical household items out of recycled goods? In order to develop your brand and establish a signature product, you want to consider two crucial factors- the customer base you cater to and the resources required to manufacture your craft.
For example, if you're a watercolor artist who wants to sell simple and affordable prints, you may want to hold off on large-scale commissions so that you can focus your efforts on small pieces that can be sold in high volumes to a wider audience. It's important to keep in mind how you can make the most amount of profit from what you're producing.
2. Start a Social Media Page
Social media is the best form of advertisement that you can use when attempting to make money from a hobby you love. As you develop your posting style, you can share your creative process with your followers and promote new products with show-and-tell sharing tactics.
Be sure that your page is distinct and has a unique presence. You can let your personality shine through in the way you present your products and interact with your followers. Your personability will help you stand out from other small craft businesses and make your customers want to come back for more.
3. Create a Simple Purchasing Strategy
The easier it is to buy your product, the more money you are likely to make from your customer base. Research easy ways for people to make payments, and find an efficient mailing strategy that's best suited for your product if shipping is required.
A great way to entice people to continue buying from you is to create incentives for purchases. You can try advertising a buy-one-get-one deal, or provide a coupon for referrals. If you can manage to attract customers while still maintaining a profit, you can make significantly more money from your craft. If you need some inspiration, look up credible artists whose have successful business strategies that you can mimic.