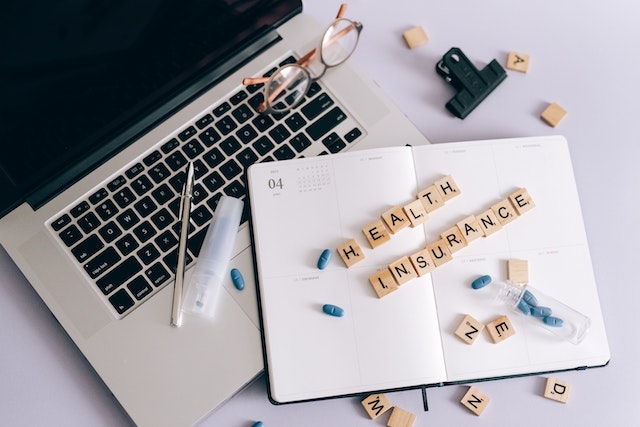 There are many options for health benefits when working for larger companies. The goal is to find a company you're happy to work for with insurance perks that align with your needs.
Some companies give you better insurance plans for having a family, and some are better for single people. These are all things to consider when choosing a company. 
The Affordable Care Act requires companies to give full-time employees health insurance benefits. Because of this, some of the companies listed below only have part-time availability. However, you could still work up to a full-time position and receive the insurance benefits.
Here are some great options for companies to work for if you're looking for health insurance perks.
Full-Time Jobs
Quicken Loans
Quicken Loans is a great option if you're interested in finance. The company values its employees' health and offers excellent healthcare and health insurance. 
These include short- and long-term disability coverages if you get injured, free second opinions for you and your family, and a great portfolio of covered healthcare providers. 
Activision Blizzard 
People interested in gaming can earn a living making video games while still receiving great health benefits. 
Activision Blizzard provides 100% coverage to in-network, preventative care in all their plans. They also include dental coverage, vision coverage, and health savings. Activision Blizzard further includes disability insurance if you get injured while you work for them.
If you're in it for the long haul, they provide employees with 401(k) retirement plans. These include traditional, Roth, or after-tax plans. 
Twitter
This social media platform provides its employees with a wide variety of benefits. Their benefits plan includes life, dental, vision, accident, and health insurance. 
Twitter also helps its employees with a Health Savings Account, among many other small benefits. Those include free meals and discounted gym memberships. 
Part-Time Jobs
Starbucks
Starbucks offers their employees multiple levels of health insurance plans that could include vision, dental, and disability. They are eager to help their employees with Health Care and Dependent Care. 
Starbucks is an excellent option for a college-aged student because the company not only helps with health insurance, but with education as well. 
Walmart
Even part-time employees get lots of benefits from Walmart. Employees get free access to healthcare advisors and a cheap personal health insurance plan that could save you a lot of money. These are just a few benefits you could receive by working at this company. 
Lowe's
Working at this hardware store could get you health, dental, and vision insurance. The company helps with flexible spending and saving plans. They include life and disability insurance, along with free counseling!
Along with their health insurance benefits for part-time employees, they help their workers with the adoption process. This is a good store to consider if you want to raise a family. Not to mention the employee discounts you receive on home items!
Insurance Benefits
The need for part-time employee health insurance perks is rising fast in the U.S. This means there is an ever-increasing number of great companies to work for that will provide you with health insurance. 
These are just a few ideas to get you started. Be encouraged that you will find a job that can help you with your health insurance costs.