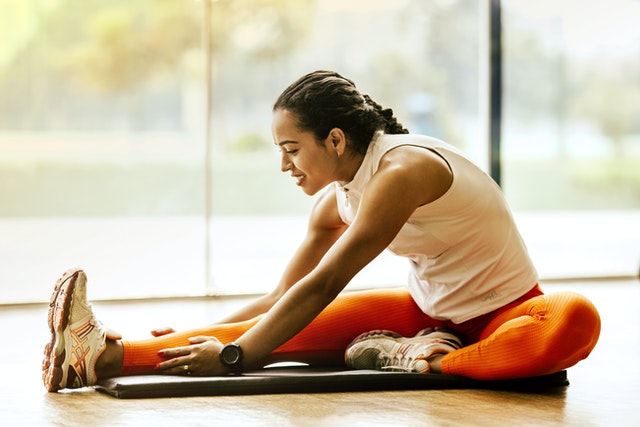 There are so many different ways to exercise, and each style has its own benefits and drawbacks. New programs are constantly coming out, and it can be hard to keep up with the latest trends. 
These three trending exercise programs are worth checking out if you're looking for a new way to train.
Peleton
Peloton is an exercise program that provides users access to live and on-demand fitness classes. The classes are led by instructors who provide real-time feedback and motivation. Peloton also offers a wide variety of workout programs, including cycling, running, strength training, and more.
How does Peloton work?
To use Peloton, you first need to purchase a bike or treadmill. Once you have the equipment, you can join live classes or watch on-demand workouts. You can also choose to participate in social challenges with other Peloton users.
What are the benefits of using Peloton?
24/7 access to challenging workouts

A wide variety of workout programs to fit your needs

Social challenges to compete with other users
Who is Peloton best for?
Peloton is best for people who are looking for an all-in-one fitness solution. If you need a way to get your sweat on in the comfort of your own home, Peleton is perfect for you. Using it daily to maintain your health makes it well worth the investment. 
Beachbody
For years, Beachbody has been a popular choice for people looking to get fit and healthy. The company offers a wide variety of exercise programs, all of which are designed by fitness experts. Beachbody was created for at-home users, so this is perfect for anyone intimidated by the gym. 
What does a Beachbody workout look like?
Whether you're looking for a beginner-level program or something more challenging, you'll be able to find what you need. In addition, Beachbody caters to a range of different fitness levels, so you can always find the perfect program that fits your capacity for activity. 
Will I get bored with the routine?
Another great thing about Beachbody is that its workouts are constantly changing. You'll never get bored with a dull, monotonous routine. Beachbody is always coming up with new and innovative ways to get fit, so you can be sure that you're always getting the most out of your workouts.
CrossFit Gyms
CrossFit is a high-intensity fitness program that combines weightlifting, gymnastics, and cardiovascular training elements. It's an excellent workout for people looking for a challenge.
How does Crossfit work?
The program is designed to improve overall fitness and athletic performance. CrossFit workouts are typically short and intense, and they are often performed with little rest between sets.
What does CrossFit training consist of?
CrossFit workouts typically consist of a mix of cardiovascular exercises, Olympic-style weightlifting, and bodyweight movements. There are three different training options that you can choose from.
You can do a trainer-led program that is designed specifically for you, based on your goals and abilities. You can also try out a class program that lets you work alongside other CrossFit athletes. If you feel comfortable with all the equipment, you can also participate in a self-led program that lets you direct your own fitness journey. 
No matter what type of exercise program you choose, be sure to start slowly and gradually increase your intensity as you become more fit. Make sure to listen to your body and stop if you feel any pain or discomfort. If you have any chronic health conditions, consult a doctor before starting a new fitness routine.
With so many customizable options to choose from, you're well on your way to being a healthier and happier person! If you want to learn more about your fitness, consider our article 5 Mistakes You're Making At The Gym And How To Get Back On Track.